Shop 7A Mawson Lakes Boulevard
Mawson Lakes SA 5095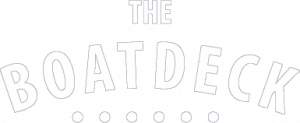 The Boat Deck has been serving quality food since 1998, when it was first established on Sir Douglas Mawson Lake – literally with a boat deck – before it was relocated to its fine new premises in the prime location at the Mawson Lakes Shopping Centre in 2004.
Look for us now on the corner as you drive into the Centre for easy car parking and a great view of the waterways, which make Mawson Lakes famous.
Lunch & Dinner Menu –
Served daily from 11:00AM
It's all fresh. Taste the difference! Then you'll understand what underpins The Boatdeck Cafe quality distinction.
The Boatdeck Cafe caters for all tastes with our creative pizza menu (such a pity the Internet doesn't have smell!) to silver service salads, steaks and fish at Cafe prices!
Offering gluten free, dairy free and vegetarian.
Coffee has been in common use for over 1,000 years but few know the secrets of preparing a really great cup of coffee. It takes the best engineered equipment and prime quality coffee beans, but most of all it demands a serious commitment to the art and science of coffee making and to customer service